 A School of the Catholic Diocese of Little Rock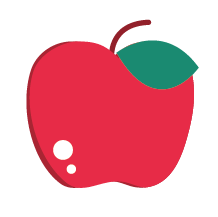 Free breakfast for all students

1:1 Chromebook ratio for grades K-8

Onsite Speech and OT Therapist

Onsite Dyslexia Therapist

After School Program and Tutoring available for $1 day

Over 200 students

Located next to Dee Brown Library

Located next to Southwest Police Department

1:18 Teacher to Student ratio

A Welcome from the Principal
Thank you for visiting the website of St. Theresa Catholic School in Little Rock! For 63 years, we have been educating children in Southwest Little Rock, following in the footsteps of the parishioners and Benedictine Sisters who founded our school in 1959.
While things such as technology look very different than they did in 1959, the spirit of St. Theresa School is just as vibrant. As an alumnus (8th grade class of 1996), NCEA Award-winner, and mentor principal with University of Notre Dame's Catholic School Advantage Program, I can attest to the dedication of our teachers, the success of our intervention programs, and the authenticity of our shared experience of faith.
We'd love to continue sharing our story with you!
Sincerely in Christ,
Kristy Dunn, MCSL